---
Call for proposals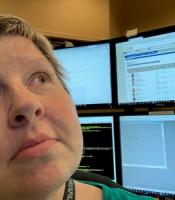 The 2023 COSUGI Board invites presentations proposals for the 2023 COSUGI Conference taking place virtually April 25 – 27.
What have you done in the past year you would like to share with the SirsiDynix community? It can relate to any SirsiDynix product, third-party complementary product, or no product at all? If you feel like you cannot fill up a half-hour session (most slots are 45 minutees, so leave times for Q&A) then how about hosting a panel or a sharing session, lightning round, or a stump-the-chump challenge?
Never presented at a virtual conference before (or any conference for that matter)? No problem! You will be trained on how to do it in the weeks prior to the conference and COSUGI will provide a moderator during each session to help with real-time technicalities.
The audience will be a range of newbies to experts. There is no doubt that almost all of you know something that would have helped you when you were getting started with SirsiDynix products. Share it with others!
Is there something you'd really like to see a session on? Post your request to the pertinent mailing list and you may get your wish. Or you can send it to me, and I'll see if I can find someone who's knowledgeable on that topic.
Presentation proposals are due Friday, December 2.
Let me know if you have questions: conference-chair@cosugi.org
Thank you,
Chanel
--
Chanel Wheeler
COSUGI 2023 Conference Chair (April 25-27)
Systems Librarian
Yavapai Library Network
1971 Commerce Center Circle,
Suite A
Prescott, AZ 86301